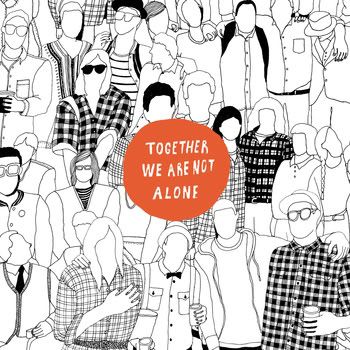 Blue Foundation [denmark] - Broken life (2011)
www.bluefoundation.dk/
www.facebook.com/bluefoundation
www.myspace.com/bluefoundationdenmark
http://en.wikipedia.org/wiki/Blue_Foundation
*This is a new song by danish indie band' Blue Foundation' taken from the Japan relief compilation album 'Together We Are Not Alone'
released on april 27th, 2011 via Thistime Records.
*You can listen to the 27-track album in full on
http://thistimerecords.bandcamp.com/album/together-we-are-not-alone-japan-relief-comp
and buy it for 12$ or more...All funds goes to the Japanese Red Cross Organization to help the catastrophe victims of the March 11, 2011 earthquake and tsunami accidents at nuclear power plants that hit Northern Japan.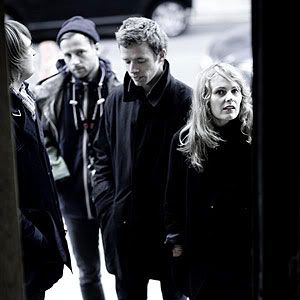 Ghost Society [denmark] - Silence (2011)
http://www.dpc-rec.dk
http://www.myspace.com/ghostsocietyofficialsite
http://www.facebook.com/pages/Ghost-Society-Official/64470150996?sk=app_2309869772
*Ghost Society is a poetic pop noise group formed by its two front members Sara Savery and Tobias Wilner well known as members of Blue Foundation. With love for catchy indiepop, shoegazing and avantgarde folk they released their debut album 'The Back Of His Hands, Then The Palms' in early 2010.
*Check also this entry with a song from the debut album...
http://timmi-x.blogspot.com/2010/02/postmodernvideosong-of-day-18-02-2010.html
*and the opening track from the last Blue Foundation album...
http://timmi-x.blogspot.com/2011/04/goodbyelisteningin.html
------------------------------------------------------------------------
Clem Leek [england] - A Light, To Guide You (2011)
http://www.facebook.com/pages/Clem-Leek/203139321864
http://clemleek.bandcamp.com/
www.myspace.com/clemleekofficial
*

Clem Leek is a musician & composer from the South East of the UK.. He creates Modern Classical and Ambient Music.
*All three songs are taken from 'For Nihon', a compilation to benefit the Japanese relief efforts. It features 38 tracks from a wide range of electronic, ambient, and instrumental artists like Robin Guthrie, Arms and Sleepers, Ulrich Schnauss, Max Richter or Hammock...
*The compilation has just been released in MP3/Flac at the Unseen website and is also available for pr-order in a physical version (2CD)
100% of the profits from the sale of this album will be donated to the Japan Earthquake Relief Fund.
http://www.unseen.bigcartel.com/product/for-nihon-various
http://www.japansociety.org/earthquake
The American Dollar [usa] - Near East (2010)
http://theamericandollar.info/
http://www.facebook.com/theamericandollar?sk=wall
http://www.myspace.com/americandollarband
*The American Dollar is an American post rock/ambient band from Queens/New York formed in 2005.
Balmorhea [usa] - Candor (2010)
http://www.facebook.com/pages/Balmorhea/32316089021
http://www.balmorheamusic.com
http://www.myspace.com/balmorhea
*Balmorhea is a minimalist instrumental ensemble from Austin, Texas formed in 2006
*This song was originally released on their limited 'CANDOR/CLAMOR' 7inch (500 COPIES) from last year november.
------------------------------------------------------------------------
Jannes Tashiro [japan] - Fukushima mon amour (2011)
http://www.wege-zum-urvertrauen.de/
http://www.visionisten.info/
*This is a song from a japanese friend to handle his misery and pain for his compatriots.
*
Jannes Tashiro is An author and musician. He worked

as a

peace

and

environmental

campaigning journalist for many years.
Since
his
storybook
'Killt'
from
1990, he
is engaged
with
future
vision
of decentralized
economic system
in
various aspects...
*Free download
http://www.visionisten.info/downloads/Akk-Master-01.mp3